Historic Williamsburg, VA, boasts a number of stunning and interesting sites and experiences that are sure to thrill visitors of all ages. That's why Sterling Event Planners of Williamsburg offers a number of tours and transportation packages designed to meet the needs of corporate guests and private visitors alike.
We design packages for corporate event transportation Williamsburg, VA specifically to meet the needs of our clients. Our locally based experts maintain a number of connections with members of the hospitality and transportation industry, so you can rest easy knowing that you're receiving the best possible prices when you work with us to schedule your next corporate event.
Tour and Transportation Offerings
Sterling Event Planners offers a number of tour and transportation offerings that can be combined to meet the needs of your next corporate event. Here are just some of the corporate event tours in Williamsburg, VA we offer:
Busch Gardens

There's nothing more exciting than a day out at the amusement park. Particularly popular with groups of younger visitors, Busch Gardens is an exciting experience for visitors of all ages.

Colonial Williamsburg

This perfectly preserved piece of history offers an unparalleled look at early American life. There's nothing more enlightening than a day strolling through the interesting cobblestone streets of Colonial Williamsburg.

Old Yorktown

Historic Old Yorktown, located at the confluence of the York River and Chesapeake Bay, is one of the cradles of the American Revolution. Visiting this awe-inspiring site is an interesting way to experience American history like never before.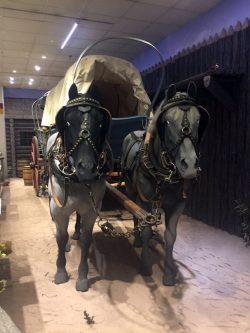 Depending on the needs of your organization and your event, we can either help you arrange comprehensive transportation throughout the entire duration of your trip to Williamsburg, or you can rely on your own transportation solutions.
Arrange a Tour
To learn more about setting up a tour in or around historic Williamsburg, VA, contact one of the experts at Sterling Event Planners of Williamsburg. We offer a wide range of transportation and tour solutions that will meet the needs of your company. Call us now at 757-220-5757 to receive a free service estimate.